Dr. Stern's Story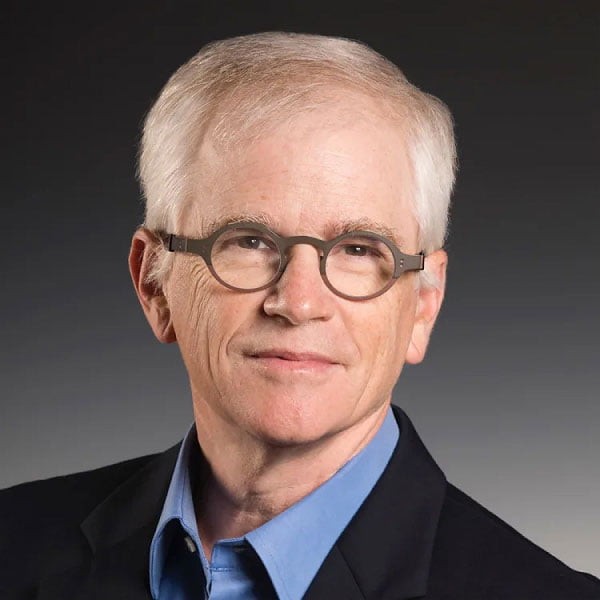 Patient Feedback
Dr. Joseph "Jody" Stern is a board certified neurosurgeon and author. In 2015, Dr. Stern lost his sister to a nearly year-long battle with leukemia. Through this loss, his encounters with medical professionals, and his own experience as a neurosurgeon, Dr. Stern realized the need of integrating compassion and empathy into the medical field. He has since become committed to deepening and humanizing the doctor-patient relationship.
Dr. Stern is also the Co-Director of the Cone Health Brain Tumor Program, where he specializes in brain tumor surgery, stereotactic radiosurgery, spinal surgery, and functional neurosurgery (deep brain stimulation for Parkinson's Disease and tremors).
His book, Grief Connects Us: A Neurosurgeon's Lessons on Love, Loss, and Compassion, explores the impact of grief and loss on doctors and patients, and advocates for medical professionals to tap into their emotions when interacting with patients and their families.
Introducing dr. joseph "jody" stern
Education & Training
Education
B.A. in History, University of Michigan. Graduated in 1984
Medical School, University of Michigan. Graduated in 1989
Internship in General Surgery, University of Michigan. 1989-1990
Residency in Neurological Surgery, University of Michigan, 1990-1996
Fellowship in Pediatric Scoliosis Surgery with Dr. Jean Dubousset, Hospital Saint Vincent de Paul in Paris, January-April 1996
Leadership
Graduated from a year-long Physician Leadership Academy, a joint program between Cone Health and the Center for Creative Leadership, in 2014
Graduated from the Physician Leadership Program of the Health Management Academy in 2015
Graduated from the Innovative Health Care Leader Program, a multi-disciplinary program conducted by Stanford University's Design, Business, and Medical Schools
Professional Affiliations
Organizational Memberships
Dr. Stern is a member of the following professional organizations:
Member of the American Association of Neurosurgeons
Member of the Congress of Neurosurgeons
Fellow of the American College of Surgeons
Cone Health Affiliations
Dr. Stern has served on a number of executive and steering committees at Cone Health, including:
President of the Orthopedic and Neurosurgical Spine Co-Management Program
Neurosciences Inpatient Care Medical Director for the Intensive Care and Inpatient Units
Member of the Ethics Committee
Member of the Surgical Services Executive Committee
Member of the Cone Health System Physicians Cabinet
Member of the Steering Committee for Physician Leadership Academy
Chief of Neurosciences Strategic Planning, including Clinical Reconfiguration for Neurosurgery
Co-Chief of the Brain Tumor Program
External Spine Program Review Member
Volunteering
Medical MissionS with One World Surgery in Honduras
During the winter of 2018, Dr. Stern was part of a volunteer medical team that performed free spinal surgeries at the Holy Family Surgical Center in Honduras. This mission was sponsored by One World Surgery, a charitable organization whose mission is to provide surgical care in Honduras and other countries lacking access to these services.
After pausing the program during the peak of the COVID pandemic, the volunteer medical team is resuming their spine program in earnest and are addressing the backlog of patients who have been waiting to be seen and to have surgery.
Dr. Stern is making his second trip of 2021 in November, this time with a large group from Greensboro, NC. Together with the NuVasive Spine Foundation, Drs. Henry Elsner, Jeffrey Jenkins (fellow partners in CNSA) and Dr. Stern plan to see over 100 patients and perform 30 spinal surgeries. Anesthesia, including Dr. Carswell Jackson and CRNA Lynn Paxton and nursing staff from Greensboro and SCA are coming for yet another trip. Most are returning volunteers. Dr. Steve Mackler and UNC dentists are leading the first One World Surgery dental mission.
Many of these patients have been waiting for spinal surgeries since an earlier trip in April. On average, patients wait 5 years for surgery in Honduras if they are lucky enough to receive treatment at all. For many, these are life-changing surgeries, which restore people to function and dignity, often allowing them to return to work and regain the ability to support themselves and their families. Dr. Stern and the other members of the volunteer medical team are thrilled to be rejoining the permanent local Honduran medical team and physicians at the Holy Family Surgery Center on the grounds of the NPH orphanage for a life-affirming volunteer trip rooted in compassion.
Dr. Stern currently sits on the Board of Physicians Leadership Council of One World Surgery as the Physician Representative for Spinal Surgery.
Author
Dr. Stern is the author of Grief Connects Us: A Neurosurgeon's Lessons on Love, Loss, and Compassion, published in May of 2021. Grief Connects Us posits that compassion is the foundation for healing, and medical practitioners must incorporate this ethos for deeper, mutually supportive doctor-patient relationships.
Other
Speaker
Dr. Stern is an accomplished public speaker and has delivered numerous lectures, including a talk at TEDx in Greensboro, NC. For a full least of Dr. Stern's speaking, media, and podcast appearances, please visit his Media & Appearances page.
Inventor
Dr. Stern has eight issued U.S. patents for medical devices.
Photographer
Dr. Stern is also a published travel photographer with a number of permanent installations and rotating exhibitions.